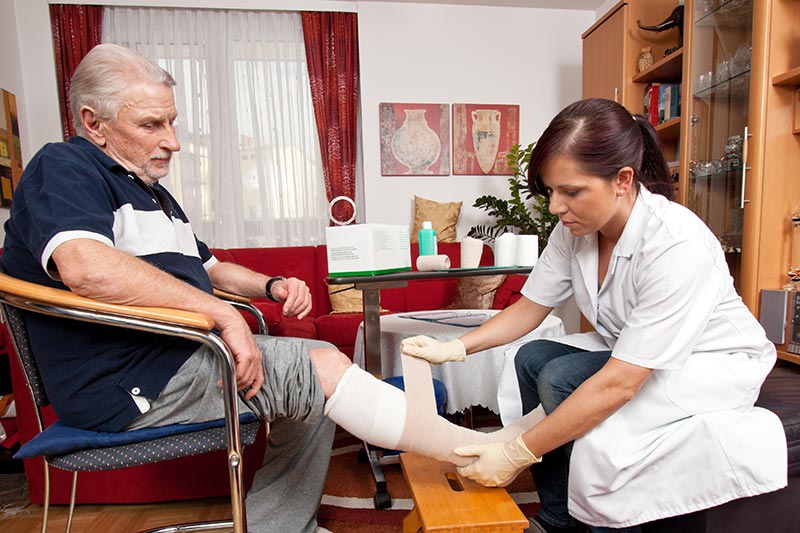 Private Duty Nursing Care
Lakeshore Home Health Services assists seniors, adults and children with complex medical needs by offering in home skilled medical care. "Skilled Medical Care" refers to health care involving Medicare certified services which are only safely performed by a Physician, Licensed Nurse or Therapist.
The basic form of home nursing is home visits. Nurses visit the patient's home to take vitals such as blood pressure, check that the patient has been getting their medications, and visits with the family to see if there are any medical needs not being met, questions that need to be answered.
Another form of home nursing is Private Duty Nursing (PDN) or Skilled Nursing. Private Duty Nursing means the nurse is scheduled for a shift at the patient's home. PDN can be as few as 4 hours a week to 168 hours a week (24 hours a day, 7 days a week). The number of hours that are approved will depend on the client's medical needs, the doctors' recommendations, insurance and the individual family's ability to care for their loved one.
Our Skilled Medical In-Home Services include, but are not limited to:
Wound care
Injections
Care of tracheostomy (trach) tube
Catheter changes
Diabetic teaching, monitoring and insulin injection training
Genetic disorders
Ventilator management
Medication management (setting up, reordering & instruction on use)
Jiggle vests
Cough assists
Oxygen administration
Gastrostomy tubes (G-tubes), use and care
Care of nasogastric tubes (NG tubes) and tube feeding training
When appropriate, we also provide training and education for family members and clients.