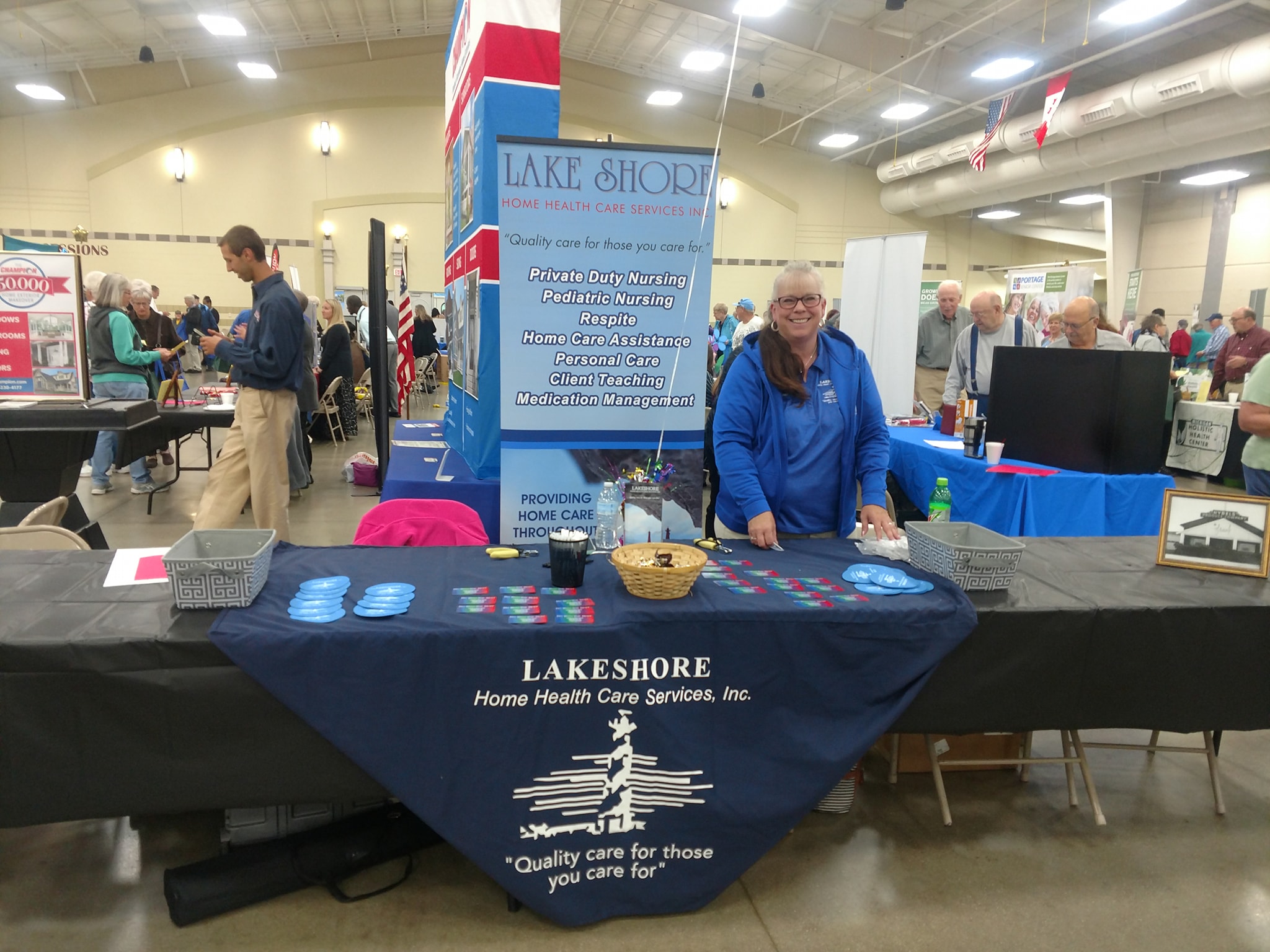 Home Care Services FAQs
We understand you have many questions and concerns when it comes to finding a caregiver for yourself or a family member. Below we answer some common questions about in-home health care.
What services does Lakeshore provide?

Customized care plans
Skilled medical care provided by RNs and LPNs
Non-medical care, personal care services
Household Services
Short and Long term care
Educate family members about medication and medical procedures (where appropriate)
Work in coordination with patient's doctor
Work with insurance agencies and clients on options for covering cost

What is the best way to request services and how soon can services start?

Call one of our offices or fill out our contact form
Our goal is to contact you within 48 hours of receiving your request for services.
We never put you on a waiting list.

Is someone available to help at any time?

Yes, for those unusual times when you feel you have an emergency, rest assured. We are on call 24 hours a day, 7 days a week. We have developed an after-hours service that we feel is "second to none" in response time and in providing the services our clients request.

How are caregivers selected and what if I don't like my caregiver?

Once a regional manager visits and discusses your treatment plan, we will set up a time for a nurse or home health aide to meet you and receive training in your home. Once you are comfortable with the nurse or aide, they can begin working in your home. If there is ever a problem, please don't hesitate to call us and we will do everything we can to make it right.

Will I have the same caregiver all the time? What happens if my caregiver is sick or on vacation?

Yes, we will make every effort to send the same caregiver, but we can't guarantee it will always happen. If we need to send a new caregiver, we will make sure you are a good match and are comfortable with the new caregiver.

Do you provide live-in care?

No, but we can work out a schedule to best cover your in-home care needs.

How do I know when it is time to ask for care?

For Seniors: When daily living tasks start to become difficult and/or dangerous for a senior to do on their own. When you notice your parents are forgetting personal hygiene or forgetting to take their medication
For Families of Medically Fragile Children: When care becomes overwhelming for the family members to do on their own or when medical monitoring is necessary.

How do you train your caregivers?

Caregivers are competency evaluated and skills assessed. All staff is CPR certified and may have specialty credentials in his/her specific area of interest. All nurses are trained and skill checked on any medical equipment (i.e. ventilators, dialysis pumps, etc.) being used.

Do you care for clients in assisted living facilities?

Yes, but it must be approved situations and under the appropriate conditions. If this is your situation, we will be happy to review your needs and find the best solution possible.

Who do I contact if I have a question or problem?

You may contact one of our Regional Managers whenever you have a question or concern.Grand Rapids: Megan Eiford-Noonan, RN at 616-534-9300 ext 3300Muskegon: Martha Herring, RN 231-728-4353 ext 3102

Do you perform criminal background checks on caregivers prior to hiring?

Yes, all employees are screened through a comprehensive background check which includes criminal history clearance, criminal sexual conduct checks, past employment and personal references and verification of certification and/or licensure.

Does the provider send a registered nurse to meet the family and form a plan of care?

Yes, during the initial visit in your home, the registered nurse will talk with you about your rights, treatment plan, what to do in case of an emergency, and answer any questions you may have.

What are your privacy policies?

We follow HIPPA privacy guidelines in the same manner as your doctor's office.

Do you accept Medicare/Medicaid, Insurance, VA clients?

We accept all of the following:

Medicaid
Long-term care insurance plus most insurance providers
We provide services to eligible veterans through contract with the Department of Veteran Affairs.